Frequently Asked Questions
Here are a few of the questions we get the most. If you don't see what's on your mind, reach out to us anytime on phone, chat, or email.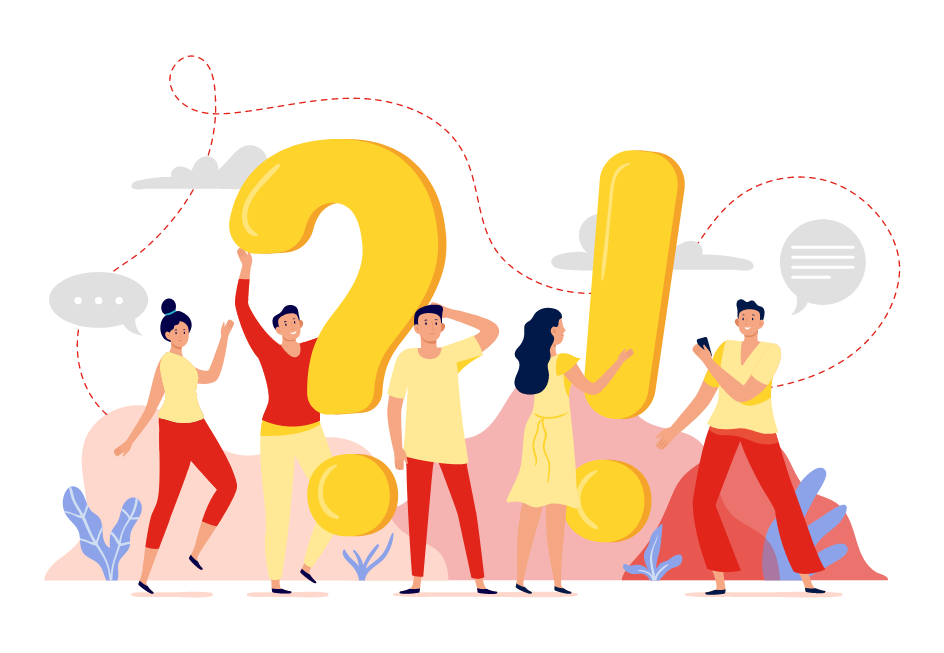 Product
Examples of small dog breeds that are considered dainty chewers are: Chihuahua, Pug, Shih Tzu and Yorkshire Terrier.  Examples of medium dog breeds that are considered normal chewers are: Cocker Spaniel, Scottish Terrier and Beagle.  Examples of large dog breeds that are considered aggressive chewers include: Labrador Retriever, Golden Retriever, German Shorthaired Pointer, Boxer, Rottweiler and Standard Poodle.  If you are unsure of which category your dog falls into please and which dog chew is the best for your dog please reach out to us and we will help you select the best size chew.  info@caninechews.com
Rawhide is a single ingredient product exclusively sourced from cattle raised in the United States and Mexico. Canine Chews rawhide is ALWAYS from premium beef hide, which is the inner layer of the hide.  Rawhide differs from leather in that leather is from the outer layer of the hide
NEVER from China, EVER.  The FDA has warned U.S. consumers against dog chews and treats from China. Canine Chews is a family-owned business that has built a brand for over 25 years based on trust with the U.S. consumer.  Our beef hides are sourced from the U.S. and Mexico and sent to our facility in Aguascalientes, Mexico, where our team manufactures and packages Canine Chews rawhide. 
Canine Chews rawhide dog chews are sold in major retail outlets including Costco, Sam's Club and a number of regional retailers.  They can also be purchased online on Chewy, Amazon and CanineChews.com.  If you are a retailer interested in distributing Canine Chews please contact us at info@caninechews.com.
Rawhide provides a trifecta of benefits: long lasting, inexpensive and a savory beef taste loved by dogs!  There's a reason why rawhide has been a top selling dog treat for over 30 years!  In addition, customers love these benefits:
Dental Benefits: healthy teeth and gums through tartar and plaque control Long Lasting: ideal for all dog sizes and chew strengths providing hours of playful occupation 100% Natural: Canine Chews Premium All-Natural Beef Hide Canine Retrievers are preservative free and a great single-ingredient dog chew Taste Dogs Love!: Savory natural treats your dog will love by satisfying the natural urge to chew, saving your shoes and furniture! Home Safe: odor free and will not stain rugs or furniture
Safety
Canine Chews provides rawhide chews for small, medium and large aggressive chewing dogs.  While rawhide chews can be playful, such as braided rawhide, they are consumable and the dog should be supervised during treating.  Amble water should be available before, during and after feeding rawhide, which is considered to be a supplemental treat.  Since the rawhide chew is consumable, small pieces will be left over once the dog chews through the treat.  Those small pieces should be removed as they can be a choking hazard.     
Canine Chews is a vertically integrated manufacturer with every step of the process closely controlled to ensure the highest quality and consistency. Quality controls start with the raw material, with each hide closely inspected by third party laboratories and internal quality managers. The processing to prepare the whole hide into a rawhide that can be used for dog chews is controlled by internal quality professionals.  Our team of over 1,200 professionals, many of which have been with Canine Chews for over 10 years, turn the rawhide sheets into dog chews and treats. 
The highest levels of certifications are held at the factories, including food safety and quality certifications such as GFSI and HACCP to ensure the highest quality is consistently delivered to you and your pup.
All dog toys, treats and chews have some risk to the dog.  Food safety specialists, including those at the USDA, classify rawhide as a low risk item for bacteria, which adds a layer of safety for your dog.  Proper supervision when treating the dog is important to minimize risk.  Other risks that Canine Chews addresses during the manufacturing process:
Contamination: hides are tested for trace chemicals and heavy metals to ensure dog health. In addition, each batch of rawhide is tested for salmonella and E. coli to ensure your pet's safety Blockage/Choking: rawhide will naturally moisten with the dog's saliva and allow the dog to gnaw pieces off in a manageable way for the dog. If left unsupervised, all dog treats - including rawhide - can pose a choking or blocking hazard if a dog tries to consume a large piece.  Always supervise your dog during treating.  If your dog is known to consume a large piece of rawhide, please monitor your dog carefully and if there are any changes in behavior please contact your vet Digestive Irritation: if your dog is known to be allergic to beef, do not feed rawhide as it is made from 100% beef. Like humans, dogs may have loose stool or digestive irritation from consuming too much beef.  Please read feeding instructions carefully and do not overfeed treats.  Rawhide treats are not considered to be a balanced diet and should not replace daily food intake for the dog
Cattle processors are closely monitored by the government and adhere to all state and federal regulation. Canine Chews adheres to the highest levels of environmental standards with only natural products use in processing beefhides.  All wastewater from the production process is filtered, recycled and used to in agricultural farming
Shipping
No, currently Canine Chews only ships to the lower 48 United States.  If you are an international customer interested in Canine Chews rawhide please email us at info@caninechews.com or call 1-888-565-0801.
A tracking number will be provided within 48 hours after checkout and most orders arrive between 2-7 business days after shipping.
Canine Chews leverages a large logistics network, including the Amazon fulfillment network.  Therefore, a wide variety of small parcel carriers are utilized with Amazon, USPS and UPS being the primary carriers.
Payments
To place an order, make sure you are logged in to your Canine Chews account or create a new account https://caninechews.com/account. 
Next, search for the items you would like to order. Use the search bar at the top of the page to search for products. Or, click "Shop" to browse different categories. Click on a product to see more details. To add the product to your cart, click on the "add to cart" button and select your desired quantity.
After you add a product to your cart, you can keep shopping or check out. To check out, click on the button that says "Proceed to Checkout." While you're shopping, you can always click the cart in the upper right corner of your screen to view your shopping cart or proceed to checkout.
On the checkout page, add or select your shipping address. At this time, we only ship within the contiguous U.S. Next, add the payment method. Be sure to review the items in your cart. Any discounts or promotions, such as auto ship and save https://caninechews.com/account will be reflected in your Order Total. When you're ready, click the button that says "Place Order." We'll send you an email confirming your order.
Your credit card will be charged automatically on the date the order is shipped. As soon as you place your order, you may see a pending charge for the total amount of the order. The pending charge will disappear 24 to 48 hours after your order ships. There's no need to call or update anything online.
Go to Payment Payment Methods and click on "Add a new Credit or Debit Card." Fill in the required information and click the button that says "Save Payment Method."  
If you're using an international credit card, please enter your shipping address in the contiguous U.S. into the billing address field and contact us with your true billing address.
To pay with PayPal, click "Add Your PayPal Account" and you'll be asked to sign in to your PayPal account. After you sign in, you'll be taken back to CanineChews.com.
To pay with a Gift Card, go to Gift Cards select "Add a Gift Card," and enter your Gift Card number and PIN. 
You can also add or select any of the payment methods we accept at checkout.
Promotions
Yes, there is a minimum order of $49 before taxes in order to receive free shipping.  There is no minimum order for the site, so all orders below $49 will be charged standard shipping rates at checkout.
Applying a coupon or promotion code is simple! At Checkout, simply type the code into the box that says "Promo Code." Then, click the button that says "Apply." Coupon and promotion codes can only be used once. Some coupon codes cannot be combined.
Yes, we will be happy to honor all promotions from our retail partners.  Please send us an email at info@caninechews.com with a picture of the promotion or coupon and then call us at 1-888-565-0801 and we will process the order with the lower rate once the coupon is applied.  Please note that coupons cannot be stacked or combined.
Yes!  We offer a 5% discount for senior citizens, military, teachers, first responders and students.  Simply send us a picture of your government or state issued ID to info@caninechews.com and then call us at 1-888-690-6790 and we will apply the discount to your order.  Senior citizen, military, teacher, first responder and student discounts can be applied with other promotions.
Returns
Our return policy is simple: If you're not completely satisfied with your rawhide dog chews, you can return them within 365 days of purchase.  If you would like to request a return or replacement, please send us a message with your order number.
Canine Chews does not take title to returned items until the item arrives at our fulfillment center. At our discretion, a refund may be issued without requiring a return. In this situation, Canine Chews does not take title to the refunded item.
Please visit the Return Policy page for more information on Canine Chews rawhide dog chew returns. 
Depending on your bank, your refund will be credited back to your original payment method in 3 to 5 business days.
Autoship
Visit the Manage Autoship within your account and click on the Autoship item you would like to change. To delay your shipment, click on Skip Shipment. 
If you want to advance your rawhide dog chew order, select Order Now or simply select the date you want the item(s) to ship.
To change the frequency of your Autoship rawhide dog treat order, or how often your Autoship arrives, select "Change" in the Frequency section within your account. Select your preferred frequency or cadence from the menu. Updating how frequently you receive your orders will not affect the date of your next order. The frequency of your Autoship orders will change after your next scheduled order date.
You can change your order date up to 48 hours before your next scheduled order.  If you are within the 48 hour window of your next order, please call us at 1-888-690-6790 or chat us.
To add items: go to the product page of the item you'd like to add and click the "Add to Autoship" or "Ship once with next Autoship" button. If you have multiple Autoship orders, you'll be asked to select which one you're adding to!
To remove items: go to Manage Autoship and select your Autoship order. For the item you wish to remove, click on "Remove" and confirm you'd like to remove it from your Autoship order.
Go to Manage Autoship, select your Autoship and click on the "Cancel This Autoship" button at the bottom of the page. This selection will cancel all future shipments of your Autoship order.
You will receive a reminder email 3 days before your next scheduled order. You can change your order before it starts processing. We'll send you another email when your order ships with the tracking number.
For a single Autoship, go to Manage Autoship and click your current address to see all available addresses or add a new one.  For multiple Autoships, go to your Addresses, edit the existing address or add a new one and check "Update your active Autoships to use this address" checkbox.
When your next Autoship delivery is coming up, we'll send you an email reminder that includes the most up-to-date prices for the items in your order. Prices can fluctuate as we stay competitive with other rawhide dog chew companies in the market.
Autoship is convenient and saves you money!  It allows you to schedule regular deliveries of your rawhide treats so you never run out again.  It is easy to manage and change based on your dog's habits. A 30% discount will be applied to your first autoship order and 10% savings will be applied to all orders after that.
Gift Card
We currently offer eGift cards, a digital gift that is sent by email. We currently do not offer physical gift cards.
Canine Chews eGift cards are emailed to recipients.
First, ask the recipient to check their SPAM folder.  After that, please call us at 1-888-690-6790 and we would be happy to help.
No.  Canine Chews gift cards do not have an expiration date.
No. Canine Chews eGift cards do not have any fees.
Unfortunately, eGift cards are not returnable or refundable for cash.
Yes. The same return policy applies to items purchased with an eGift card.
Simply add items to your cart on caninechews.com and go to checkout. At checkout, click "Apply Gift Card" and enter your eGift card number and pin. 
Support
You can reach a team member toll-free at 1-888-690-6790 from 9am-5pm Central Standard Time.  You can also chat or email info@caninechews.com and we'll get right back to you.
We are available M-F from 9am-5pm Central Standard Time excluding federal holidays.
Yes. Canine Chews follows federal and state tax laws as displayed at checkout.
When an item is out of stock, you can sign up to be notified when it's available again. Go to the item page, enter your email address and click "Notify Me" to sign up. Items that have been discontinued will not have product pages available on the website.
Yes. We have programs for non-profit organizations and shelters that help support animal welfare. Please give us a call if you'd like to discuss how we can help your organization.